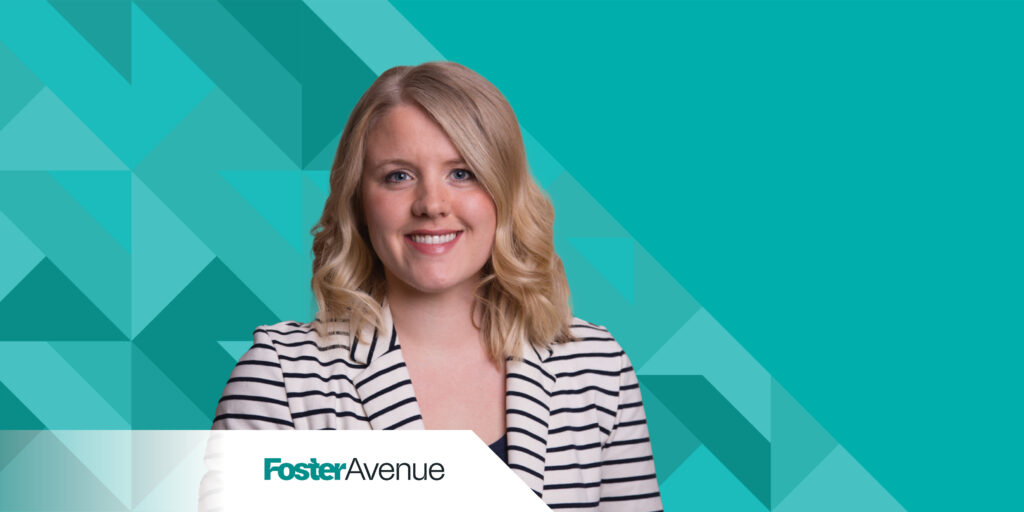 Foster Avenue names Maria Barton President
We're happy to announce the promotion of Maria Barton to president of Foster Avenue. For those of you who have worked with her, this should come as no surprise.
During her eight years with the firm, Maria has collaborated with advancement professionals and development communications teams at mission-driven organizations across the country to deliver creative solutions and structure complex campaign communications projects. She has done all this while maintaining a strong framework of collaboration between our team members and our client partners.
"It's an honor to lead a team and company with a long history of doing good work for people who do good work. Our dedication is fueled by the world-changing work of our clients," Maria says. "The industry will continue to change. I'm excited to continually level up our fundraising communications services for the advancement shops of today and tomorrow."
Prior to joining Foster Avenue in 2014, Maria worked in account management for national brands with ad agencies in Chicago and New York City. She is a graduate of Penn State University with a degree in advertising.
Managing Partner Chris Snavely will continue to play a role as a key member of the Foster Avenue team, but will increasingly devote time to our rapidly growing Ovrture platform. Ovrture is a digital platform built for the top of the gift pyramid. The platform makes it possible for our clients to engage donors one-on-one through hyper-personalized digital communications.
"During her time with the firm, Maria has become central to every project and client relationship, earning loyalty and respect from our team and clients," Chris says. "She has the strategic insight to lead the firm's pursuit of what we're calling 'the great reboot' that we feel is needed in the campaign communications industry." Read more of what Chris has to say about the transition.
For more than 40 years, Foster Avenue has developed campaign, fundraising, and stewardship communications strategies and tools for clients across the United States and Canada. Our clients are universities, colleges, schools, cultural organizations, and healthcare institutions.
Maria takes the helm as we're leading the way in creating personalized, authentic connections between donors and campaigns with real human-to-human fluency.
Effective May 1, 2023 — Snavely Associates is now named Foster Avenue. We have updated this post accordingly.